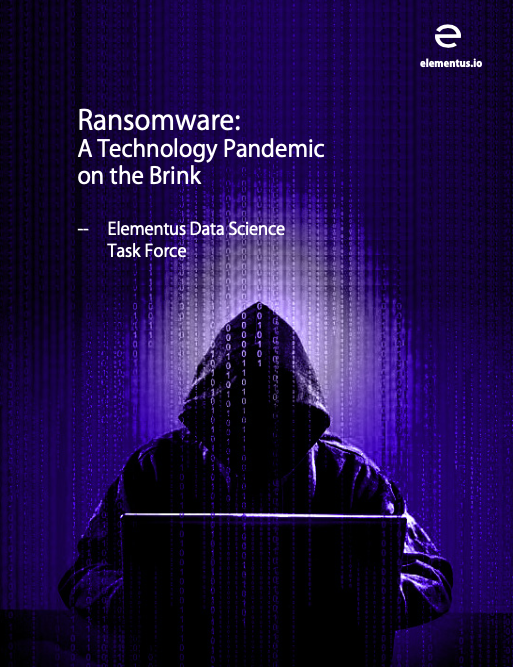 Sign up and receive your copy of the Elementus ransomware report.
Are You Prepared For The Ransomware Pandemic?
Elementus' industry-leading attributions have revealed an economy of staggering size and sophistication:
Ransomware has become a full-fledged growth industry that is hundreds of millions of dollars larger than reported to date.
More than $2 billion in ransom has been paid since 2019.
In 2021 alone ransomware groups pulled in more than $1 billion, the first time payments exceeded nine figures in a single year.
Individual ransomware payments exceeding $1 million each increased by 465% between 2019 and 2020.
Ransomware groups are moving on from individuals and targeting critical national infrastructure such as hospitals, meat-packing facilities, and oil pipelines.
How Can We Help You Protect Yourself?
Elementus is a best-in-class blockchain analytics platform that detects a wide variety of bad actors on-chain. We enable legitimate entities in the space to avoid exposure to ransomware funds, solve complex crypto crimes, and remain in compliance.
Powered by SourceFlow™, EntityIndex™, and patent-pending Intelligent Network Expansion™ technology, the Elementus platform automatically examines large structures of on-chain activity to rapidly detect risks that are otherwise impossible to see.

To learn more check out our website or get in touch at hello@elementus.io
Copyright © 2022. All rights reserved.